pdfFiller is not affiliated with any government organization
Hot Topic Employment Application 2012-2023 free printable template
Show details
Hide details
As an equal opportunity employer, HOT TOPIC does not discriminate in hiring or in terms and conditions of employment because of an individual s race, creed, color, sex, age, disability, sexual orientation,
Get, Create, Make and Sign apply for hot topic
Get Form

eSign

Fax

Email

Add Annotation

Share
How to fill out hot topic job application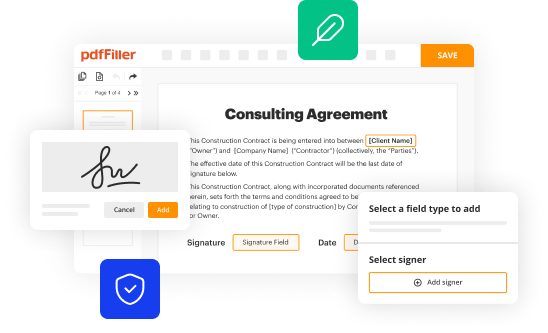 How to fill out hot topic job application:
01
Start by obtaining a hot topic job application form. You can either visit the nearest Hot Topic store and ask for an application form or check their official website for an online application.
02
Read the instructions carefully before filling out the application. Make sure you understand all the requirements and any specific information they may be asking for.
03
Begin by providing your personal information, such as your full name, address, contact number, and email address. Double-check for any spelling or grammatical errors.
04
Fill out the section regarding your availability. Indicate the days and times you are available to work. Be honest and realistic about your schedule.
05
Provide your education history, including the name of the school, dates attended, and any degrees or certifications obtained. If you are currently in school, mention your expected graduation date.
06
Fill out your employment history section. Start with your most recent job and work your way backward. Include the name of the company, your job title, the dates of employment, and a brief description of your responsibilities and achievements in that role.
07
Depending on the application, you may be required to answer additional questions. These questions may be related to your knowledge of Hot Topic, your fashion sense, or your experience with customer service. Answer these questions honestly and to the best of your ability.
08
Review your application before submitting it. Check for any errors or missing information. It's always a good idea to have someone else proofread it as well to ensure accuracy.
09
Finally, submit your application through the preferred method stated in the instructions. This could be online, in person at a store, or via email. Make sure to follow the specified guidelines.
Who needs hot topic job application?
01
Individuals who are interested in working at Hot Topic, a popular retail store specializing in alternative fashion and music-related merchandise.
02
People who are seeking employment opportunities in the retail industry and have a passion for music, fashion, and pop culture.
03
Those who want to join a dynamic and unique work environment, where they can interact with customers who share similar interests and be part of a team that embraces individuality and self-expression.
This is how it works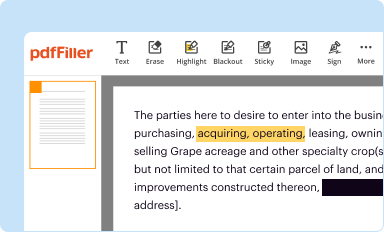 Edit your hot topic job application form online
Type text, complete fillable fields, insert images, highlight or blackout data for discretion, add comments, and more.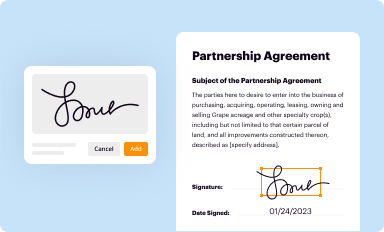 Add your legally-binding signature
Draw or type your signature, upload a signature image, or capture it with your digital camera.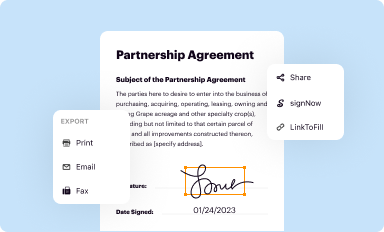 Share your form instantly
Email, fax, or share your hot topic job application form via URL. You can also download, print, or export forms to your preferred cloud storage service.
How to edit hot topic job application pdf online
Follow the guidelines below to benefit from a competent PDF editor:
1
Log in. Click Start Free Trial and create a profile if necessary.
2
Upload a file. Select Add New on your Dashboard and upload a file from your device or import it from the cloud, online, or internal mail. Then click Edit.
3
Edit hot topic application pdf form. Rearrange and rotate pages, add and edit text, and use additional tools. To save changes and return to your Dashboard, click Done. The Documents tab allows you to merge, divide, lock, or unlock files.
4
Save your file. Select it in the list of your records. Then, move the cursor to the right toolbar and choose one of the available exporting methods: save it in multiple formats, download it as a PDF, send it by email, or store it in the cloud.
It's easier to work with documents with pdfFiller than you could have ever thought. Sign up for a free account to view.
People Also Ask about hot topic job application pdf
What should I wear to a Hot Topic interview?
How do I make a job application?
Is Hot Topic a good first job?
Do you need past experience to work at Hot Topic?
How do you fill out a job application step by step?
What do you need in order to work at Hot Topic?
What do you need to know to work at Hot Topic?
Do you need job experience to work at Hot Topic?
Is it easy to get hired at Hot Topic?
Hot Topic Application Form is not the form you're looking for?
Search for another form here.
Comments and Help with hot topic apply online
Video instructions and help with filling out and completing hot topic job application pdf
Instructions and Help about hot topic modeling application form
Please describe your job title and primary duties I was a sales associate with Hot Topic um that entailed being on the cash register greeting customers helping customers find what they were looking for suggesting things that customers might be into stocking and tidying up the store opening and closing things of that nature what was the work environment like it was very casual um you know you could pretty much wear whatever you wanted to work and the managers were laid-back as long as you showed up on time and did what you're supposed to do they were cool with pretty much whatever please describe a typical day as an employee um typical day I guess you come in if you were opening you'd make sure the store was tidied up from the night before and open the gate you would do the display racks and the wall displays and all that kind of stuff um when the stock arrived you unload it and put out the new products um stock up the back room with the products he already had out if you're working in the afternoon you come in basically just set up on the floor and if you had a registry to stick around the counter if you weren't, and then you'd stock or tidy up or greet customers we talked to people stuff like that how would you describe the application and interview process um I started working they actually open a new store in my hometown so the application process because you're hiring an entire workforce at once um was very quick I applied uh and about two days later I had an interview they interviewed with the three store managers there's a general management — assistant managers I interviewed with like one after the other, and they asked questions about you know what kind of music I'm into what I know about music they sort of tested me in a way like about if I knew the products that they offered if I knew how to sort of upsell somebody offers new products to them that they didn't have stuff like that what questions did the interviewer ask during the job interview they were mostly Beta retail type questions, but they were very specific to the hot topic brand they wanted to make sure that the people they were hiring knew what they were selling and if they could basically I guess judge a character based on like having a short conversation with customer sort of make assumptions about what that person would like that hot topic offered and be able to sell things to them based on that what set you apart from other candidates I think having product knowledge was the reason I got the job because I knew I'd been there before you know I knew what they had I knew what type of customers were kind of clientele they were catering to, so I think that helped what other advice would you give to a job seeker looking to gain employment um in the retail environment I guess just be yourself you know and if is you know the product then you're more likely to get a job I mean it doesn't hurt to know manager because when they once they were we weren't eager to end the new hires...
FAQ
What information must be reported on hot topic job application?

Generally, job applications will ask for information such as name, address, phone number, email address, work experience, education, and references. Depending on the type of job, the application may also ask for additional information such as availability, skills, or certifications.

What is hot topic job application?

Hot Topic is a retail store that specializes in clothing, accessories, and music-related merchandise. The Hot Topic job application is the process through which individuals can apply for employment at Hot Topic stores. This can be done in-person at a store location or online through their official website or job search platforms. The application typically includes providing personal information, work experience, education, availability, and references. Applicants may also be required to submit a resume and cover letter. Hot Topic job applications are often seeking individuals with a passion for music, alternative fashion, and pop culture.

Who is required to file hot topic job application?

Individuals who are seeking employment at Hot Topic are required to file a job application.

How to fill out hot topic job application?

To fill out a Hot Topic job application, follow these steps: 1. Visit the Hot Topic website: Go to the official Hot Topic website at www.hottopic.com. 2. Scroll to the bottom of the page: On the footer of the website, you will find the "Careers" link. Click on it. 3. Explore available positions: Browse through the available positions to find the one that suits your interests and qualifications. Click on the job title to view more details. 4. Click "Apply Now": When you have found a suitable position, click on the "Apply Now" button to start the application process. 5. Create an account: If you don't already have an account on the Hot Topic careers page, you will need to create one. Click on the "Create Account" option and provide the requested information, such as your email, password, and contact details. 6. Complete personal information: Fill in your personal information, including your full name, address, contact number, and email address. You may also need to provide your social security number, depending on the application requirements. 7. Fill in work experience: Provide details about your previous work experience, including the name of the company, the position held, dates of employment, and a brief description of your responsibilities. 8. Education history: Share your educational background by listing the schools or institutions you have attended, along with the dates attended and any degrees or certifications earned. 9. Availability: Indicate the days and hours you are available to work. Hot Topic often requires availability for evenings, weekends, and holidays, so be prepared to provide this information. 10. Skills and qualifications: Showcase any skills and qualifications relevant to the job, such as customer service experience, knowledge of music or pop culture, and proficiency in certain software or technology. 11. Cover letter and resume (optional): You may be given the opportunity to upload a cover letter and resume. If you have these prepared, it is advisable to include them, as they can enhance your application. 12. Review and submit: Once all the required sections have been completed, carefully review your application for accuracy and completeness. Then, click on the "Submit" button. 13. Follow up: After submitting your application, it's a good idea to follow up with Hot Topic by calling or visiting the store location where you applied. This demonstrates your continued interest in the position. Remember to be honest and concise when filling out your Hot Topic job application. Highlight your relevant experience and skills, and convey your passion for music, fashion, and pop culture to increase your chances of being considered for the position.

What is the purpose of hot topic job application?

The purpose of the Hot Topic job application is to allow individuals to apply for employment opportunities within the Hot Topic retail store or corporate office. The application helps Hot Topic to gather information about the applicant, their skills, experience, and qualifications in order to assess their suitability for employment. It also serves as a means for the company to manage the hiring process and select the most qualified candidates for the available positions.

What is the penalty for the late filing of hot topic job application?

It is not specified what the penalty for late filing of a job application at Hot Topic may be, as it can vary based on the specific circumstances and policies of the company. It is always recommended to submit job applications within the specified deadline to avoid any potential negative consequences.

Can I create an eSignature for the hot topic job application pdf in Gmail?

Use pdfFiller's Gmail add-on to upload, type, or draw a signature. Your hot topic application pdf form and other papers may be signed using pdfFiller. Register for a free account to preserve signed papers and signatures.

How do I edit hot topic application form on an iOS device?

Create, edit, and share hot topic job application from your iOS smartphone with the pdfFiller mobile app. Installing it from the Apple Store takes only a few seconds. You may take advantage of a free trial and select a subscription that meets your needs.

How do I complete hot topic application on an Android device?

On Android, use the pdfFiller mobile app to finish your hot topics application form. Adding, editing, deleting text, signing, annotating, and more are all available with the app. All you need is a smartphone and internet.